Guidance for Parents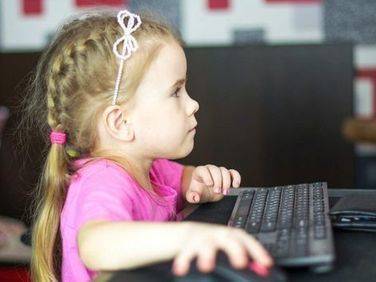 Digital Safety Workshops
Children today are experiencing childhood in an entirely new way. Growing up during the digital revolution presents new challenges not only to a child's healthy development, but also to their safety. We know how difficult it can be to navigate this ever-accelerating digital landscape. That's why we've developed our digital safety workshops for parents—so that you can work alongside your child as they explore the online world.
With the help of RTS educators, you will learn about potential risks that young people face while online. From sexting a classmate to watching porn to chatting with strangers while gaming, we will help you understand your child's digital behavior and some of the ways you can go about discussing their safety online. Because technology is so deeply ingrained in our children's social and academic lives, it's important for parents to learn what it's like to be a young person online today, and work with their child to develop safe, healthy digital practices.
These workshops are one of the many ways that RTS works alongside fellow San Mateo County stakeholders in the movement to end sexual exploitation and abuse of children. With youth screen time at an all-time high due to COVID-19, the dangers of online grooming are higher than ever. The National Center for Missing and Exploited Children received a record-breaking 21.7 million reports of possible sexual exploitation to its CyberTipline in 2020. Exploiters are working hard to take advantage of the digital moment. We have to work harder.
We want to help you ensure your child's safety so that they can utilize technology in a healthy way.
---
Online Safety Guides
In partnership with the San Mateo County Office of Education, RTS is proud to share an Online Safety Guide for Parents of Children and Teens. 
Click images below to enlarge
Guía de seguridad en línea para padres de jóvenes y adolescentes
En colaboración con la Oficina de Educación del Condado de San Mateo, RTS se enorgullece de compartir una Guía de seguridad en línea para padres de niños y adolescentes.
Haz clic las imágenes para ampliar