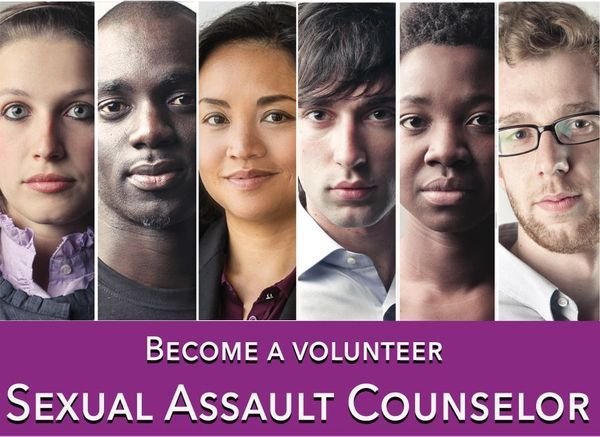 All of our volunteer Sexual Assault Counselors (SACs) complete a California State Certified Sexual Assault Counselor Training, designed to provide future volunteer counselors with knowledge, skills, and self-awareness necessary to respond to people affected by sexualized trauma. Specific topics covered in the training include the myths and realities of sexual abuse/assault, effects of trauma, medical issues, legal options, crisis intervention, and counseling skills. Throughout the training, we explore the connection between individual acts of sexual abuse/assault and institutional oppression such as sexism, racism, and homophobia.
2023 Trainings:
Winter/Spring - Closed
April 8 - May 20, 2023. 

Virtual: Tuesdays & Thursdays 6:00-9:00 pm; In-Person: Saturdays 9:00 am - 3:30 pm
---
Summer
Currently Accepting Applications
Dates TBD

Virtual: Tuesdays & Thursdays 6:00-9:00 pm; In-Person: Saturdays 9:00 am - 3:30 pm
---
Fall
Dates, times and format TBD
What do volunteer SACs do?

Provide support counseling on a 24-hour crisis line
Provide support counseling at San Mateo Medical Center post-assault medical exams and forensic interviews
Accompany survivors of abuse/assault to police interviews, court, etc.
Play a key role in the healing process of survivors
Gain meaningful experience in human relations and social change
Learn essential skills and information in a comprehensive training (CA state certification as a Sexual Assault Counselor)
Join a team of caring staff, interns, and volunteers dedicated to supporting survivors and ending cycles of violence

What qualifications do I need to become a SAC?

Must be 18 years-old or older
Have access to a private phone and transportation
Pass a fingerprint screening for sexual misconduct
Be able to adhere to strict rules of confidentiality
Be empathetic, respectful and non-judgmental
Be able to work effectively with people of diverse backgrounds
Be able to adhere to agency's philosophy, protocols, procedures, and policies
Particularly desired (not required) skills include fluency in languages other than English (i.e. Spanish, Tagalog, American Sign Language, etc.)
Please send your completed application to volunteer@rapetraumaservices.org.
---
Already accepted to a training?
  You can easily pay your training fee online: