Children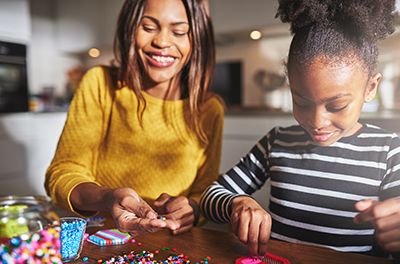 Rape Trauma Services provides services to address the multiple healing needs of child survivors of sexual trauma. We believe that we can make meaningful social change by supporting children in their healing from abuse. Providing the opportunity for children to understand their feelings and work through them can profoundly contribute to their emotional skill development through adolescence and into adulthood.
Children who are not afforded a chance to learn healing skills have a harder time developing socially and emotionally.  Children who are abused are also more likely to repeat the cycle of violence by entering into violent relationships or by abusing their own children. Early intervention is especially important for child and adolescent victims to prevent re-victimization over their lifetimes.
RTS provides child survivors with an array of services and a safe space to heal from their trauma. We work to create a better understanding and response to sexual violence. Our goal is to provide information, resources, and support to child survivors of sexual assault and their families.
1 in 4 girls and 1 in 7 boys will be sexually victimized before age 18

Of all victims of sexual assault reported to law enforcement 67% were under age 18, 34% were under age 12, and 14% were under age 6

Child sexual abuse is seldom a one-time occurrence and lasts and average of 1 to 4 years

Children who experienced rape or attempted rape in their adolescent years were 14 times more likely to experience rape or attempted rape in their first year of college.
If you need immediate support please call our 24-hour crisis line 650-692-RAPE (7273). To make a request to see a counselor, please call our business line at (650) 652-0598.